A prestigious acting school is teaching business people how to give memorable 'performances'
The Lir at Work is using stage acting to teach executives to be better communicators.
THE ACTING SCHOOL that taught Kenneth Branagh the ropes is training business leaders how to become better 'performers' at its sister college in Dublin.
For almost two decades, London's Royal Academy of Dramatic Art (RADA) has been helping people in business give better presentations, get noticed at meetings and deal with tricky clients through RADA in Business, a series of acting workshops for those more used to treading the boardroom than the stage.
Now, its Irish equivalent, The Lir Academy, which opened on Grand Canal Quay six years ago, is offering the same service under the brand name The Lir at Work.
"An actor is constantly moving in terms of their character, emotion and story," RADA in Business director Kevin Chapman told Fora. "So is a business person. If you look in the day in the life of a leader, they are moving through a variety of different emotions.
"They might come in in the morning and have to inspire a team. They have to be uplifting. The language has to be clear and energising. Next thing they might go into a meeting where they have to be very authoritative, maybe a compliance meeting."
Chapman, who will be advising the tutors at The Lir, explained that by using the same skills as stage actors, business people can learn to "have more conviction" and handle a multitude of scenarios while seeming 'authentic' — in other words, they will 'play' a version of themselves rather than a character type.
Three one-day, in-house courses are available and tutors can cater for groups of up to eight people.
Through a host of exercises and games, participants are taught how to enhance their vocal projection, posture and breathing techniques in order to improve their communications skills.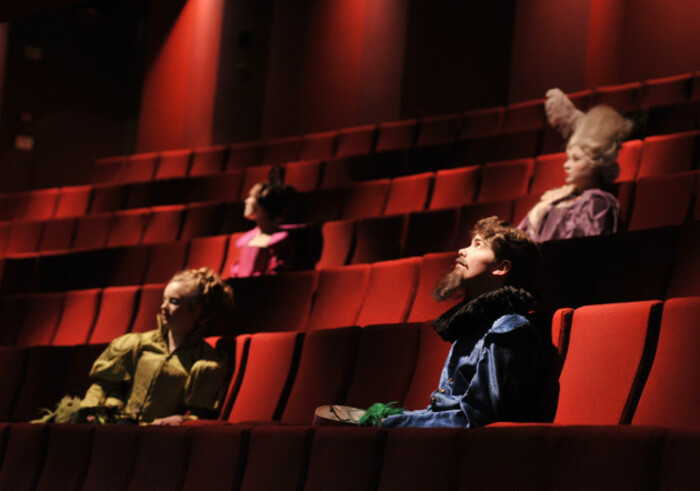 Source: Rollingnews.ie
Based on its success in the UK, The Lir expects its 'presenting made brilliant' course to be its most popular.
"One of the things actors have to deal with is nerves," Chapman said. "Everybody gets nervous. Many famous actors have suffered from stage fright.
"If nerves get the better of us, it undermines our performance."
The same goes for business people who have to give presentations or speeches, he said.
"Part of the training of being an actor is actually removing bad habits. Often it's (about) unlearning habits that are unhelpful, that give a different impression than what you want."
A common bad habit when presenting, Chapman said, is to walk around the room or shift your weight from one foot to the other.
"When we do that, that tends to mean to the audience that you are not very grounded, not very connected to your content. If you look at an actor, they tend to be very still."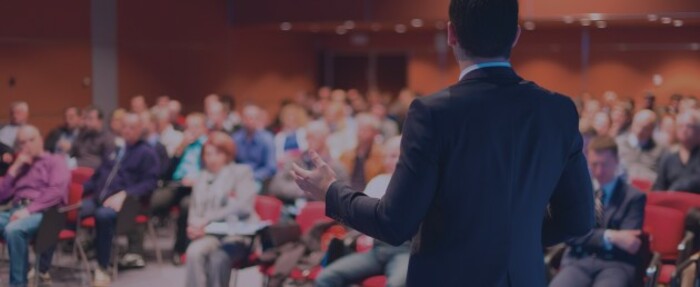 Source: Lir at Work
Actors are also trained to know what to do with their hands when they speak — something many business people struggle with.
"People tend to put them in their pockets, fiddle with things," Chapman said. "It's nervous energy. It makes the audience nervous. They tend to focus on what you're fidgeting with, not what you're saying."
It's common too for nervous presenters to speak for long periods of time without pausing to take a breath. This overloads the audience with information.
"There is no space for people to enjoy and be nourished by what is being said," he said, adding that "silence is powerful".
As well as teaching presentation skills, The Lir will offer a 'personal impact' course for people who feel they are often ignored in meetings. Women in particular have a problem with being heard in formal, group settings, Chapman said.
"We have something called the 'fig-leaf pose' which is crossed legs and hands around the middle," he explained. "Certain poses will move your breath from your belly up to your chest."
This restricts the voice and reduces its resonance and power, he explained.
Throughout its 18-year history, RADA in Business has trained 3,500 businesses. Most notably, it worked with the UK Department of Business, Innovation and Skills and hosted workshops with TED Talks lecturers.
Recently, it trained a Sotheby's auctioneer who sold works by Pablo Picasso.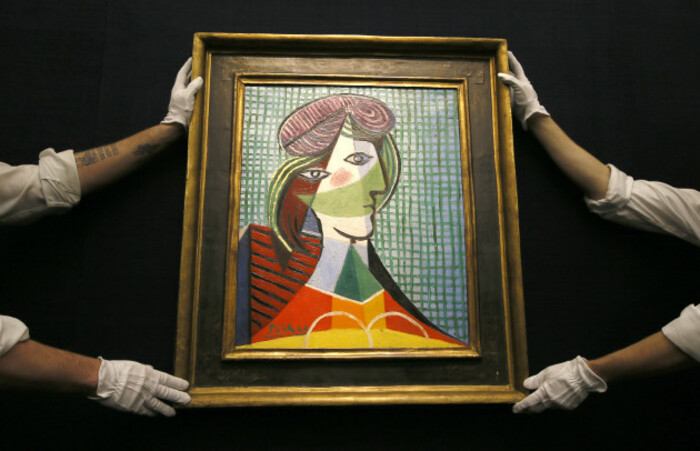 Source: Kirsty Wigglesworth/AP/Press Association Images
The Lir at Work said it has already attracted a number of major clients and will expand its service to offer the same one-on-one training as RADA in Business.
Eimear Chaomhánach, who is heading up the Irish service, said demand has already far exceeded the initial target of 15 clients.
Companies in the legal, finance, education and human resources sectors have already expressed an interest, she said.
The school is chasing big companies with deep pockets: fees start at €3,230 for a seven-hour session with eight participants. The money raised through the commercial venture will be invested back into the college.
"That will allow us to supply more bursaries for students who cannot afford fees but have massive potential," Chaomhánach said.
"Now that we're in our sixth year, we're still in our infancy stages. We're at the stage now where our student base is expanding and our tutor base has to expand.
"We need to grow and develop with the demand from our students."